1st November 2013
. Today is
Toussaint
.. a day to keep off French roads. It's a public holiday here and it's a time when families make their traditional annual pilgrimage to visit family graves - something that can involve elderly people who are unused to driving long distances driving hundreds of kilometres to the cemetery in the family village in their region of origin.
Once there, magnificent displays of chrysanthemums will be left by the thousand at the graves of loved ones. Following the observance of this annual ritual, the local restaurants will be packed with white haired clients for a good lunch, following which they may or may not take to the highways again. It's widely recognised as being one of the most dangerous times to be at large on French roads.
I walked by the flower shop this morning at the bottom of our road which has, for the last few days, sported a beautiful display of potted chrysanthemums like the ones here. At lunchtime today, only a handful of bedraggled specimens were left - looking akin to the last chicken in the supermarket at closing time on Saturday evening!
Walking into town this morning to the one baker that is always open come what may, it was odd to see how quiet things were.. Very few people out and about apart from a strong contingent of Spanish tourists who, fed up with closed shops in Spain, had come here to see what closed shops look like in France. Even the cafés were closed.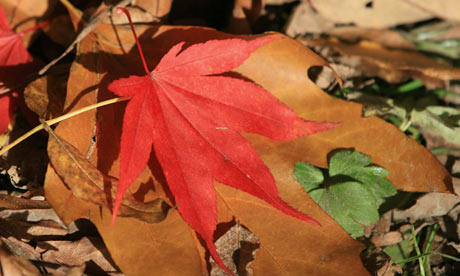 Question for someone: I was out walking the dog yesterday in a nearby park when I saw a butterfly.. Knowing zilch about such things, surely this is an unseasonable appearance? Are butterflies usually out and about on 31st October? It was a white one - I'd be tempted to call it a cabbage white.
I don't usually watch rugby league but as the two codes have become almost indistinguishable these days I'm tempted to see if I can find coverage of the France - New Zealand match tonight in the Rugby League World Cup.
I doubt if the inside of the garage has been cleaned and painted for 20 years – there's flaking paint, cobwebs and dust everywhere.. So a few days ago I started clearing assorted junk from two walls and sweeping the floor and walls and then filling holes and cracks.. Then when that's dried, I'm going to paint with some heavy duty paint – then it'll the turn of the other two walls.. After that, the ceiling – except it's very high.. Not sure yet how I'm going to get up there. Then I'm going to paint the concrete floor with special paint for concrete. While I'm at it, I'm going to be having a clear out to get rid of some of the junk.. It's a job I've been meaning to do for a while. (Did someone mention retirement?!)
Another job that needs doing is sorting out some trees.. The palm tree (must be 50 ft high) in front hasn't had its dead branches pruned for years; then there's a yew tree at the side that's grown out of control.. that needs cutting back to a size I can manage each year and finally the big tree down the garden – think it's a cypress – is too big. It's dropping needles all over the grass and it's killed the lawn there – so it's going to come down.. It's no loss as it cuts the evening sun.. plus pigeons nest in it and they've been pecking holes in the lawn.. We had a firm around to give us an estimate for the work.. 1150€! This included 400€ just to take all the wood away..
Words you'll never read here:
Movember, chillaxing
,
staycation, twerking & innit.
3rd November 2013
. We had some friends around for lunch today and they had their 6 year old black English cocker spaniel with them. As the skies had cleared following some earlier rain showers, we drove down to the beach in the afternoon to give the dogs a good run.. It was nearly high tide and white foamy waves were surging up the beach (just as below) - and of course, this was just too much temptation for our friends' dog..! After rolling about in the foam he then started digging his way to Australia..
9th November 2013
. Another rugby Autumn International about to kick off.. England - Argentina.. These autumn international matches are just an appetiser for the big event: ie, the
6 Nations Championship
- arguably the best sporting competition in the world.. (IMHO!) Here's a link to the official
RBS 6 Nations YouTube site
where you can watch the best of the action from previous years.
Here are the highlights of England's match against Argentina.. Yes, it was a win against a powerful Pumas team but - was it convincing? I'm not so sure.. I thought England looked directionless in the second half and they allowed the Pumas to put points on the board. As others have said, the acid test will come next Saturday when the New Zealand All Blacks are in town. Anyway, let's just enjoy the win and maybe they will gain some much-needed confidence from the result:
Sign of the Times Department: Driving past our local Leclerc supermarket late on Friday evening (en route to watch Woody Allen's latest film "
Blue Jasmine
") I noticed that the store already had its Christmas illuminations lit.. This is the earliest I can remember seeing Christmas lights as the Pays Basque generally lights up far later than is the case in the UK. We saw the film (in VO -
version originale
- ie, English) at a packed late showing at Biarritz - there were seven of us in there!☺ Watching a film you know well that's been dubbed never works for me. A few months ago, one of the French channels showed "Out of Africa" dubbed in French. It made it a completely different film and for me it was unwatchable. Try
this
clip and see for yourself.
One illuminated sign that is often seen here during the Christmas season is this one -
Zorionak
- that I believe means (feel free to correct me if I'm wrong!)
Holiday Greetings
in Basque.. Now you know what to say to the vicar when he comes round for his pre-Christmas sherry!
Meanwhile, I hear you ask "So, what did you think of Woody Allen's latest?" Without giving too much away, it's the story of a rich wife's fall from grace and her attempts to rebuild her life in straitened circumstances. One thing's for certain, I'm convinced that
Cate Blanchett
will pick up an Oscar for her outstanding performance in the film.. She was completely believable in the title role..
Here's Woody himself talking about the film:
Sunday, 10th November 2013. Down to the beach this morning to give the dog a good run. Even before I could see the sea, as I got out of the car I could hear the continuous crash of waves. There was a strong onshore wind and spume* was flying up the beach after being whipped off the sea..
*
not a word I want to read while I'm having my breakfast!
I think we're in for another wet November - showers are blowing through every few minutes from the Bay of Biscay.
This
(below)
is how the sea usually looks at Anglet - I find this is quite restful to watch.. Just to orientate you, Biarritz lies on the other side of the headland to the left.
Today's Fascinating Factoid: Contrary to what you might think, Anglet is pronounced
Anglette
.. (you can save that one for the next time it all goes quiet in the snug!)
Monday
. With the start of the rugby Autumn Internationals, I'm prompted to show you this clip (turn that volume up!).
Start it at 3:22 and become a Scot for 2 minutes.. If this doesn't get the hairs on your arms standing up, check your pulse..!
Now - has that got the "tingle factor" or what? That would be worth a 7 point start to any Scotland team..In my humble opinion - and absolutely without any wish at all to offend any readers north of
Hadrian's Wall
- this is what the pipe bands should be playing at the start of every rugby match involving
Scotland
. The dreary, maudling & dirge-like "
Flower of Scotland
" wouldn't inspire me (a
Sassenach
) to crush a paper cup - whereas "Scotland the Brave" and especially "
The Black Bear
" (played first and last by the massed pipe band above) are both rip-roaring, rambunctious and rousing tunes guaranteed to induce the need for a good old fashioned rampage! This could do for Scottish rugby what the "
Haka
" does for the All Blacks. Come on
Scotland
fans - start a petition.. email the
Scottish RFU
.
Hark when the night is falling
Hear! Hear the pipes are calling,
Loudly and proudly calling,
Down thro' the glen.
There where the hills are sleeping,
Now feel the blood a-leaping,
High as the spirits of the old Highland men.
Towering in gallant fame,
Scotland my mountain hame,
High may your proud standards gloriously wave,
Land of my high endeavour,
Land of the shining river,
Land of my heart for ever,
Scotland the brave.
Tuesday.
The tree problem seems to be solved - we've just had 2 more quotes in that are around the 450€ mark.. which is about what I originally expected to pay.
I'm being asked what I'd like for Christmas.. After all the Highland influences from the above and having seen this hypnotic image, I'm unable to think of anything else.. so put me down for one of these - a bottomless bottle of Single Malt whisky..
Having read somewhere that
Talisker
18 year old single malt had been voted the World's Best Single Malt in 2007, I had been thinking of putting one on my Christmas list - until I read these tasting notes:
Nose: Rich and fruity – Victoria plums, greengages, perhaps dried orange peel – with some butterscotch or rum toffee and a thread of smoke behind. The smoke soon advances into the foreground and the toffee note is joined by a light mintiness. With water maritime characteristics emerge – dry boat varnish, edible seaweed. Still sweet; now with notes of iodine and the smokiness of an un-struck match.
After reading that, I doubt if I'll ever be able to erase that powerful image of "dry boat varnish and edible seaweed" from my head..☺ It'll be a bottle of Glenmorangie or The Balvenie then..! Am I the only one whose favourite tipple is one or both of these? How did you discover your favourite? Any funny stories associated with it?! This quote is attributed to W C Fields:
"Always carry a large flagon of whisky in case of snakebite and furthermore always carry a small snake."
Do you always (try to) keep a drop o' the
cratur
in the house? Don't be shy - send in your best whisky stories via the Comment feature underneath..
To end with,
here
's a flash mob for you!
Arriba arriba!
☺